Brian Lederer is an Information Technology (IT) Professional based in Eau Claire, Wisconsin. In his free time, Lederer enjoys tinkering with his amateur robotics projects. Here on his blog, the enthusiast regularly features amateur robotics competitions, practical use of robots in the home and news within the space.
Are you interested in launching a career in robotics? Amateur Robotics Enthusiast and IT Professional Brian Lederer features Iowa's current need for more skilled workers in robotics and manufacturing: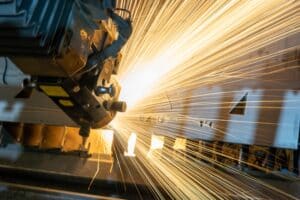 The State of Iowa ranks within the top 5 states in America that use robotics technology in manufacturing.  Local and national experts anticipate that this usage will only continue to grow.  Currently, manufacturing is the largest industry of employment within the state of Iowa.  In 20222 alone, the industry created nearly 8,000 jobs with a median salary of $70,000.  As the industry continues to grow and expand, the state is looking to attract more skilled workers to join their manufacturing force.  Professionals are expected to have experience and interest in working with robotics.  Brian Lederer is interested to see how Iowa's manufacturing industry will expand over the next few years.  It is clear that robots and similar tech are adding a great deal of value to the industry overall.  With college enrollment plunging within the state and nationally, skilled work with on-the-job-training is becoming the way forward within employment.