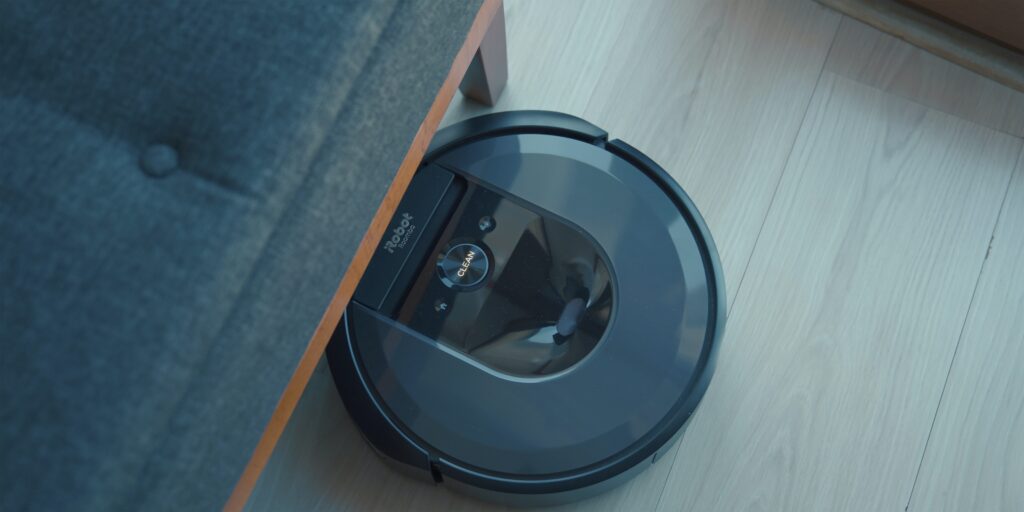 Roomba Combo j7 by iRobot
Perhaps one of the earliest products to become a 'household name,' the Roomba robot vacuum is already very popular.  A total game-changer, Roomba is a mini house cleaning assistant that can clean your floors for you while you clean elsewhere… or even just take a nap!  Since introducing the Roomba floor vacuuming robot in 2002, iRobot has released numerous models.  Brian Lederer's favorite model of them all is the latest: Roomba Combo j7.  More than just a vacuum, this edition of the Roomba is also a mop!  That's right: the Combo j7 can clean all surfaces, including hard surface floors and carpet.  Not only with this robot vacuum your floors, but it'll also leave them shiny!
WORX Landroid M
Sometimes, you just don't feel like mowing the lawn… Especially on a hot summer's day, it's likely you've got better things to do. Well, now you can go do whatever else you want to do while the WORX Landroid M takes care of your simple landscaping needs! This robot lawnmower is app-controlled and fully automated. Brian Lederer is a fan of this mower in particular because it is capable of cutting up to a ¼ acre in one battery charge. Talk about efficiency!
Stay tuned for more practical use robot suggestions from expert Brian Lederer.